"Light" the Woodstock 1969 Bus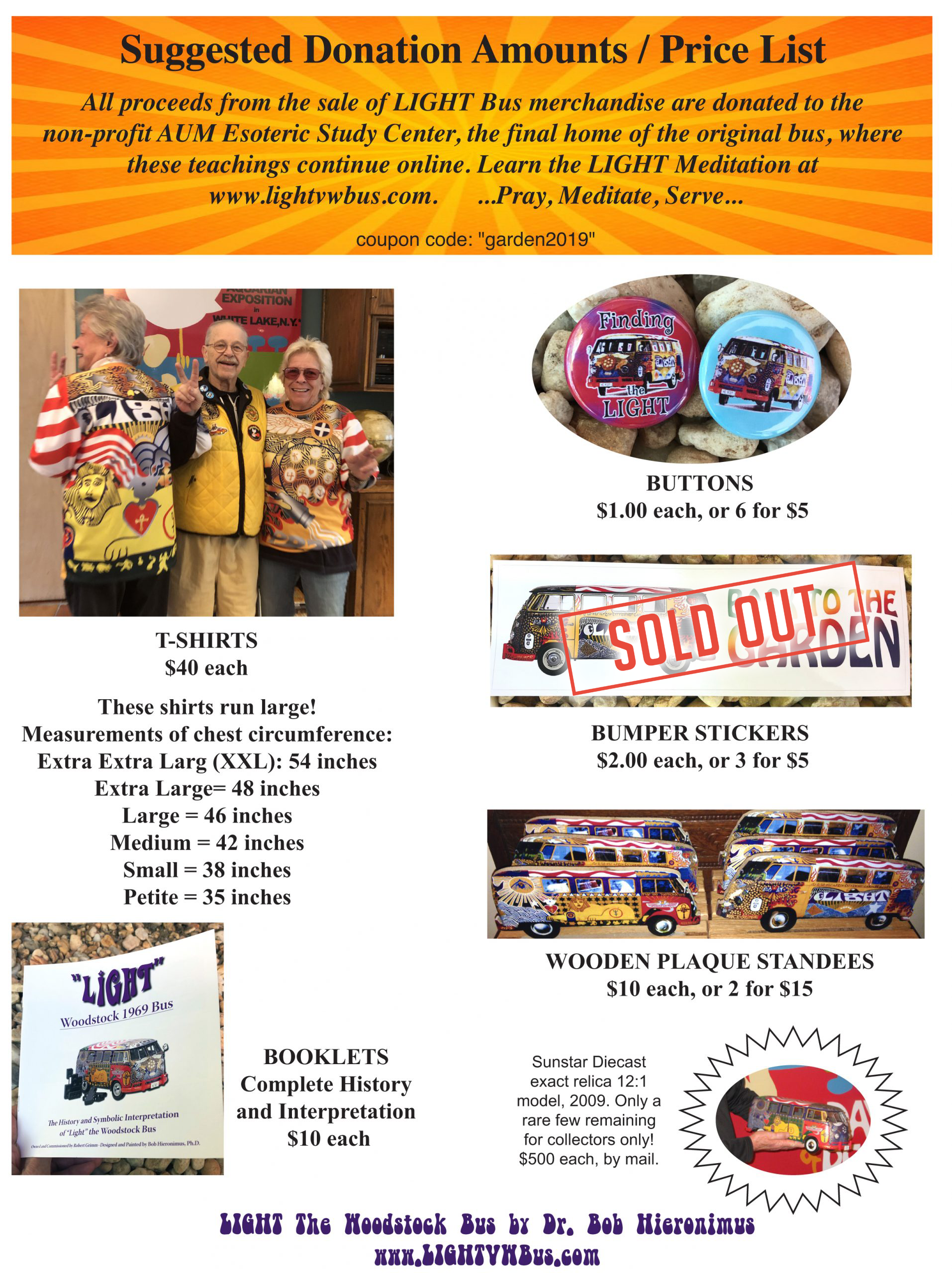 2019 Die-Cast Model Bus
The Sunstar Die-cast exact replica model of Light, the Woodstock Bus created in 2009 is sold out, but Bob Hieronimus has a very limited number remaining. Email us for pricing information and for alerts when they will be made available for sale again.
What a treasure! I had no idea it would be so big and detailed. It is terrific and will be something to hand down from generation to generation.
-Sir George Martin
Producer of The Beatles, The Rolling Stones, Elton John, etc.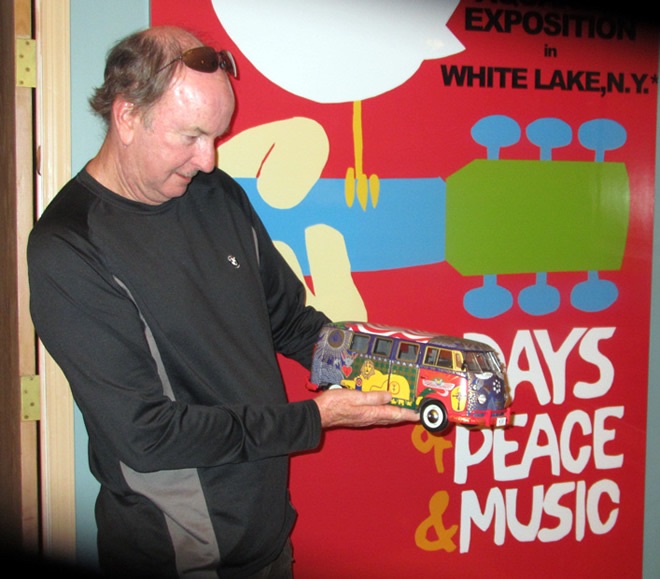 Admiring his new Woodstock Bus is Steve Boone, bass player for the Lovin' Spoonful, members of the Rock and Roll Hall of Fame, class of 2000.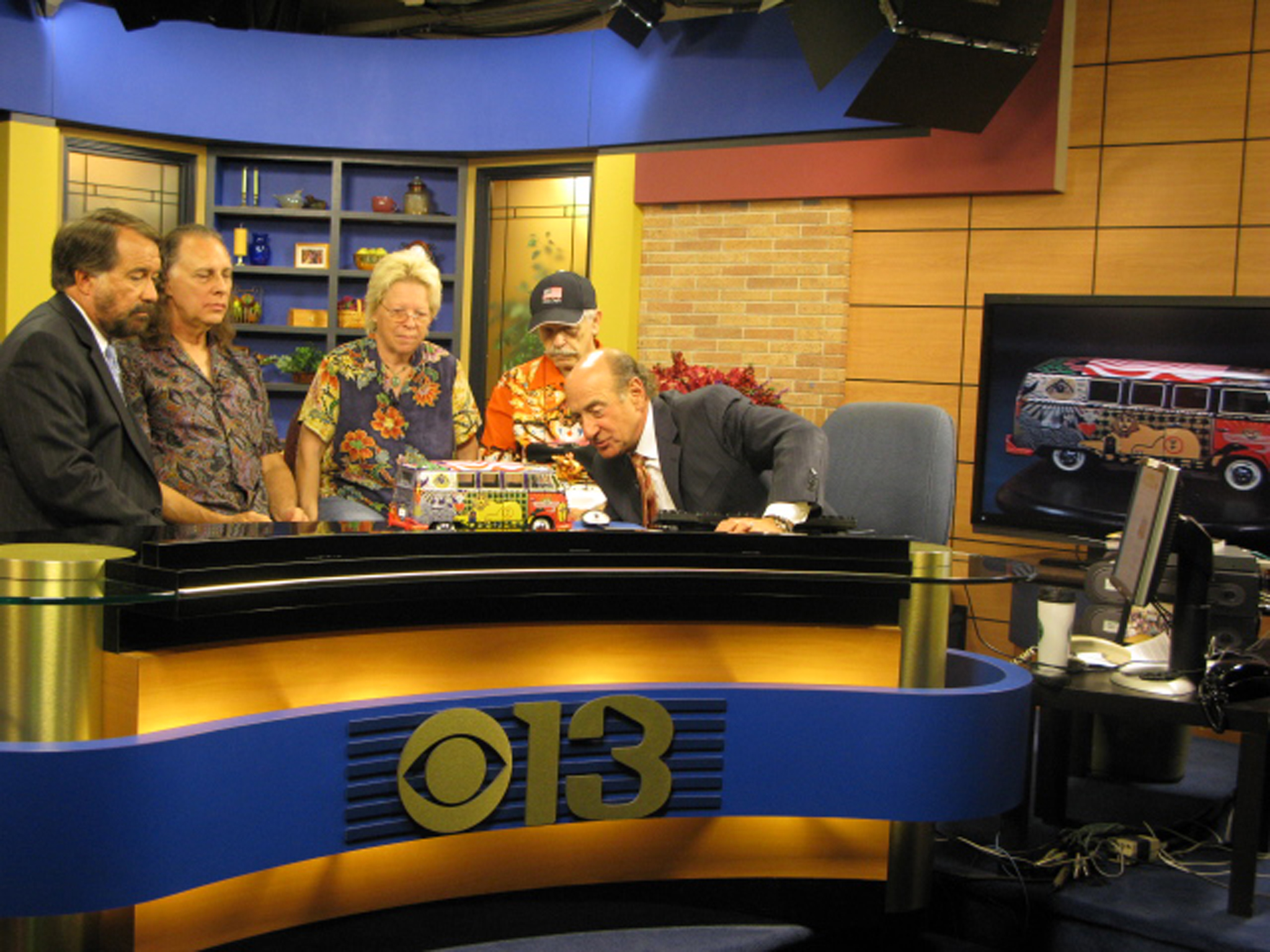 The Sunstar Diecast model was reviewed on WJZ-TV in Baltimore in 2009 with anchors Marty Bass and Don Scott and guests Bob Hieronimus, Bob Grimm and Trudy Morgal.